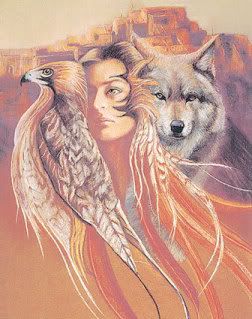 "It's okay to write badly."
I've heard many a writer utter these same words in the past few years and you know, I really like them.
"It's okay to write badly."
So much so that I wrote it on a post-it note and attached it to my monitor. I look at it each time I write.
"It's okay to write badly."
Now, of course, I'm talking about the rough draft and not the final draft. I mean who wants to send in their draft with the word need used three times in one paragraph. Or the draft where she begins every sentence for two pages straight. And gasp, do you really want to send in the draft with their spelled incorrectly each time it's used?
Yeah, I wouldn't either.
I just recently recognized one of these issues in my own rough draft. Word repetition. I did use need three times in one paragraph, but beyond that, I've found that I use the words change and shift uncontrollably throughout my story. Not to surprising considering I write about shapeshifting, but tiresome to read, over and over again. :)
So off I went to Webster's Dictionary and Thesaurus to find a new word. A huh, know what I found? Not much by way of romantic, shapeshifting words. LOL
For change I found: Alter, Vary, Modify, Evolve, Convert, Turn(I've used variations of this one for sure), Ripen, Transform, Adjust and Shift.
For Shift I found: Transfer, Transformation, Displacement, Fault, Alteration and Substitution.
Okay, some of those might fit, but still I like Change and Shift with Turn bringing up the rear. Thank goodness I'm still working through my rough draft and have time to decide how to shake up the Change and Shift usage.
So I ask you fellow shapeshifter writers out there, do you too have a problem with these two words or have you found a sexier, and more romantic substitute?
Have a great weekend everyone! And for those going to Nationals next week, Have Fun!!