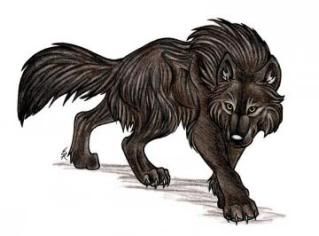 Good Friday Morning, Friends...
One more day and it's the weekend again! So I thought we'd do a little Friday Five, just for fun. Below is my list of five reasons NOT to dine with a werewolf...
5. That's more than just dirt under those nails.
Ooh gross, I know, but think about it. The big bad wolf protects his mate, as he should, but I'm pretty sure wolves are not welcome at the local Petsmart spa for manicure...
4. If you're a beta wolf, your wait could be excruciating.

Yep, If you're low on the genetic totem pole, you eat last. Now really, do you want what the other wolves left behind? Issh.
3. Ever found a hair in your food?
Eat with a werewolf and you'll be trying to dig past the hair just to find the food.
2. It's so rare, but surprisingly warm for having never been to the kitchen.
Have to have opposable thumbs to use the stove, right.
1. Hasenpfeffer or Squirrel - who can choose?
Aw, the delicacies of nature!
What about you, any reason you wouldn't want to eat with a werewolf? Or any reason you would?
Have a great weekend!