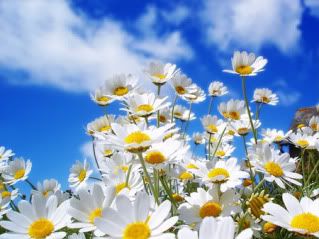 Behold, my friends, the spring is come; the earth has gladly received the embraces of the sun, and we shall soon see the results of their love!
~Sitting Bull
Good Friday Morning!
I don't know about where you live, but up here in the long winter's north, I've been treated to the sun all week long and with it has come some new ideas! Weeeeeeee
One such idea is about bear shifters.
Do they hibernate through the winter and if so where? In a cave or a log cabin tucked away from civilization? Do they sleep away the winter only to rise with the springtime sun, refreshed and ready for love? Perhaps they are required to spend each winter alone, only to greet the spring and their mates?
Questions, questions, questions.
Clearly, this idea is still in it's infancy, but just like the warm weather and sunshine it shall grow. Hopefully, into a new story.
What about you, does springtime spark your creative spirit?