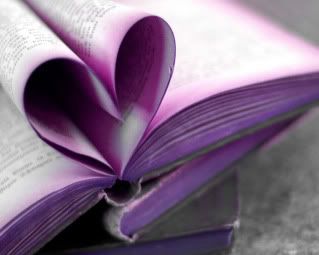 Good Friday morning, my friends. It's rainy here today, the perfect kind of day to just let your dreams run wild... So in that spirit, I have a question for you.
If you could live your wildest, most unrealistic fantasy, what would it be?
Would you fly off into space helping those who couldn't help themselves? Would you live on a island filled with sexy men or women there only to make your life pleasant? Or maybe you would find your favorite TV show or Movie and become a part of the show?
For me, it would be to actually be able to insert myself as a part in my most favorite stories. I could be Mary in J.R. Wards,
Lover Eternal
with a sexy vamp and his hidden dragon to love an protect me...mmm, just think of it, I wonder if I'd ever come back? ;)
I could
Raise The Titanic
as Dirk Pitt, I could band together with my childhood friends and take down a freaky, evil spider. I could try to find my own way when confronted with the realities of life as a greaser or as a socs.
The possibilities are endless in the stories I could live in more than just my mind. ;)
Psst...
Here's a second silly question, just for the fun of it. If you could open a book and physically jump right in, which would be your number one pick?