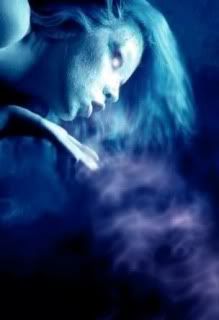 Here we are at Friday again. Yay!
Any big plans out there for the weekend?
So as I was writing Branwen's thoughts, it dawned on how much I enjoy writing descriptive scenes. Using a variety of words to make clear the pictures in my mind and letting those words roll over my tongue.
Unfortunately, my enjoyment sometimes overrides the need to use dialogue as well and I have to remind myself regularly to give my characters a voice.
Anyone else run into this problem or maybe the other way around? Too much dialogue, not enough description.
~~~
Gypsy Wolf cont...
Wisps of wind swept past the rising flap of Branwen's tent and swirled around the tight enclosure. Its chill bit at her ankles and drew a flicker from her candle flames. A woodsy, male scent mingled with lavender taunting her newly altered sense of smell. Death was about to greet her, though she was unsure if her visitor was the bringer or the receiver.
Whoever he was, he sure smelled good.
"Come in, come in… Let the tigan lupul see you, let her tell you about your future."
Dark brown hair, shot with sun bleached blond highlights, was the first thing Branwen saw of her guest. His was not the usual over coifed mess of locks her clients normally came in with, nope; his flew free, full like a lion's mane with the stunningly white tips that lay darn near the bottom of his chin.
In order to step fully into the tent he had to fold his body inward, giving any potential enemies the opening they might need to momentarily overpower him. His clenched fist and softly spoken vulgarity betrayed his frustration.
As he rose, his full height and the breadth of his shoulders pulled the air from her lungs. The bringer of death had boldly strode into her home causing her knees to weaken and her core to clench. He was a killer, for sure, only she wasn't sure if it was her mortality, or her sexuality, that was in jeopardy.