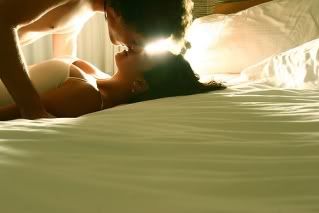 I love words. I know, I know, big surprise there, but it's true. I love them and so when I came across Dictionary.com and their word of the day email, well, I was jazzed.
Imagine it, a new word defined everyday, in my inbox. Woot!!
So I thought I would share a few interesting ones here.
~~~~~~~~~~~~~~~~~~~~~~~~~~~~~~~~~~~~~~~~~~~~~
~Bilocation \bahy-loh-KEY-shuhn\, noun:
The state of being or the ability to be in two places at the same time.
~Beek \BEEK\, verb:
1. To bask or warm in the sunshine or before a fire.
2. (Of wood) to season by exposure to heat.
~Gormandize \GAWR-muhn-dahyz\, verb:
To eat greedily or ravenously.
~Foudroyant \foo-DROI-uhnt\, adjective:
1. Overwhelming and sudden in effect.
2. Pathology. (Of disease) beginning in a sudden and severe form.
3. Striking as with lightning.
~Incunabulum \in-kyoo-NAB-yuh-luhm\, noun:
1. The earliest stages or first traces of anything.
2. Extant copies of books produced in the earliest stages (before 1501) of printing from movable type.
~Spatchcock \SPACH-kok\, verb:
1. To insert or interpolate, esp. in a forced or incongruous manner.
noun:
1. A fowl that has been dressed and split open for grilling.
verb:
1. To prepare and roast (a fowl) in this manner.
~~~~~~~~~~~~~~~~~~~~~~~~~~~~~~~~~~~~~~~~~~~~~~~~~~~~~~
Okay, so I'm throwing down the gauntlet for my blog mates and readers alike...give me your sexiest, funniest, dirtiest or any -iest you can come up with, sentence using one of the words above. Here's mine...
Larisa was scandalized, kind of, when Thoren laid her flat, spread her thighs and gormandized her for hours on end.
Have a fabulous Friday and a wonderful Labor Day Weekend!