Welcome to the HARD AT WORK BLOG HOP! To start at the beginning ~ justromance.me/bloghop ~
Yes, even werewolves, shapeshifters, and supernaturals work for a living, alongside the humans in Talbot's Peak, Montana, home of the G&B Gazette.
~~~~~~
Dash is a hard-working hand on a dude ranch, and knows more about horses than anyone in the state. Small wonder: he's a shifter stallion. Right now he's focused on helping his boss-lady, Merry, keep her business afloat. If you want a hard bareback ride through the mountains, Dash is your man, er, horse, er, whatever. (The four-legged fellow with him is only a co-worker.)
Jamie is staff photographer for the Guts and Butts Gazette. He's a red wolf up from Cajun country looking to start a new life. Imagine him in your darkroom and get ready for a picture-perfect evening. Just watch out for his boyfriend, the snaky Lamar. He's liable to film the whole thing and then post it on YouTube. You may want to consider a threesome; after all, snakes can swallow anything ...
Then there's these guys. I'm not sure how they got in here, but I sure wouldn't mind them saving me from a werewolf ... or from a dateless Saturday night ...
Pat Cunningham
~~~~~~
My Wolf Shifters at Work and Play
Meet three of my wolf shifter heroes. They bite real damn hard. They work real damn hard. And, they play real hard, except for White Fang. However, Z'Pasha, his femme fatale heroine, is teaching him during one seductive encounter after another... after another... and he 'only' strips this way for her
.
~~~
White Fang Kent, Ace Crime Reporter
The Super Wolf, who keeps his identity a well-guarded secret, has arrived in Talbot's Peak, Montana on a mission. The hideaway town has been taken over by a werewolf pack. Their out-of-the-den bravado endangers not only their lives, but the entire shapeshifter world on Earth. Determined to keep his own wolfkind safe and undiscovered, White Fang realizes he must stay to protect the town's residents from the ruthless enemies they are clueles
s about. However, he soon discovers he's stepped into a real life version of As the Werewolf World Turns.
~~~
Dante, Biker Alpha Werewolf
Dante knows he'll never be the werewolf son his top-of-the-pack sire wanted. That's Devon, his brother's role. To protect the catwoman he loves, Dante left Talbot's Peak, and traveled the world on the back of his Harley. Now, he's back. And while he's looking for a way to win his woman's sweet-kitten heart again, and keep her protected from his feline-hating sire, Dante intends to make his own al
pha mark. As the secret owner of the Last Bite Lodge, a biker bar, Dante also built the subterranean, palatial structure hidden below. The interspecies Pleasure Club is his dream realized. But, it's his catwoman he dreams about whenever he closes his eyes to rest.
~~~
Sheriff D
evil Wind, a Dire Wolf Shifter.

He is crazy in love with Sozchy, the Love Wolfess.
Sheriff Devil Wind has been chosen by the Creator of his Native American people to be their First Guardian. He fulfills this role by acting as the local sheriff for a county close to Talbot's Peak. He and his deputies have their fangs and claws full, intercepting all the dangerous soulless ones. Both human and supernatural, they seek to dominate, then plunder his people and their land. Devil Wind also chases off the greedy interlopers seeking the gold rumored to be hidden on their sacred land by an an
cient civilization.
~~~~~~
Have a Magickal Labor Day Weekend!
Savanna
Savanna Kougar
~ Run on the Wild Side of Romance ~
~~~~~~~~~~~~
Anthony Wulfson left Talbot's Peak and never looked back. He didn't know his mates would follow him to his origins in Alaska. His first love offered him a partnership in the largest gay shape shifter bar in Anchorage. His female mate decided to throw caution to the wind and chase Anthony down for a second chance. This mixed species triad has a eagerly awaited daughter on the way.
Bear Tongson, aka Spirit Bear, heads the Native
American shape shifter clan out of Anchorage. His knowledge and expertise on magic and spells makes him a sort after commodity. Older than many of his clan, Tongson hides his mage powers and cunning skills behind his successful used book store.
Tomas Villalgre roamed from shape shifter encampment offering
his services and fighting skills over the last two decades. His uncanny
knack for languages and martial arts skills has gained him many friends.
Now a third owner in Spiritual Trinkets and Books, Tomas devotes his
days helping his triad members and clan line marriage partners nurture their newest additions, four shape shifter babes.
Solara Gordon
~~~~~~~~~~~~~~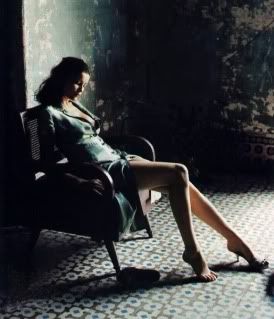 ~Whew~
I don't know about ya'll, but the virtual tour of Talbot's Peak 'wildlife' has wiped this author, and secret sometimes resident of TP, right out.
Wolves and horses and bear...ohohohohohohoh my!
How do I add to the yumminess already decorating this page?
Hmmmmmmmm
What's missing from our Talbot's Peak family photos... Ah yes, the lovely laboring she's....let's take a peak.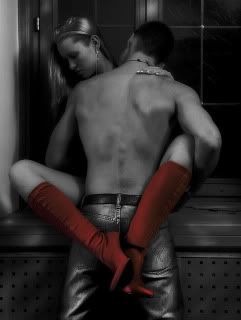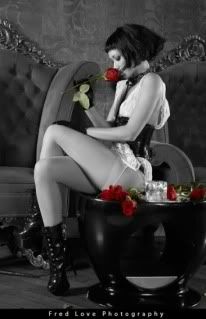 All work and no play ruffles the very colorful wings of one Prudence Penelope.
Mistress P knows the value of down time and likes to spend hers filling each and every sense.
From red boots at the office to red roses at Dante's, this lovely lady knows what she likes and regularly take a big, fleshy bite.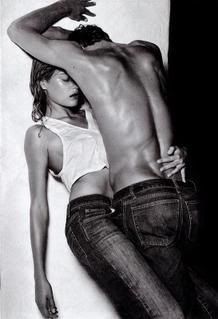 Ziva on the other hand, loves to entice her prey. She teases and taunts until her mate can't take another moment of her play and turns the game around. Nick has a weakness for his she...one she lives to exploit.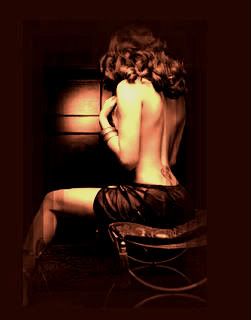 Last, but not least I have to throw a human into the mix. Ally's recently taken over managing the Talbot's Peak hotel and is the mother of three wild and wily children.
She knows a thing or two about labor, but will soon find herself learning a lot about love when her mate arrives on a wing and a prayer...
Have a wonderful Labor Day!
Serena Shay
~ Sexy, Sassy and Sensual
~~~~~~~~~~~~
Labor Day, for most of us, is a long weekend. But it's important to remember the true meaning of the holiday. This holiday started out as a way to celebrate those who put in long hours for very little money, back in the days when there were no unions to demand fair treatment of workers.
Is there any better tribute than to spend a few moments reflecting on how much work it takes these hard-working men to look this yummy?
Yeah, I thought not. Have a safe and relaxing Labor Day everyone!
~ Rebecca L. Gillan