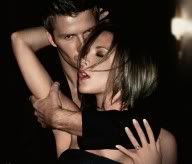 Edmund's Eyes ~whew~
Happy Friday the thirteenth! Muahahahaha
As I'm not an overly superstitious person, Fri the 13th usually passes me by with a oooh, have a good day, ~wink wink~ reaction.
I mean, I love black cats with their sleek fur and bright eyes, ladders-well I wouldn't walk underneath one on any other day either...that's just an accident waiting to happen and salt over the shoulder-that's just messy.
Now though, as we scramble to get everything packed for the vacation we leave for tomorrow and the day and evening calls for heavy storms, I have to wonder... Bad timing or Oooh ah ah ah jinx!
How about you out there, any superstitions you care to share with the group? Stories of mayhem are encouraged! And to draw out our followers I make an offer. For the first non-group member (sorry Savanna, Pat, Rebecca, Francesca and Solara) to leave a comment about today's blog will get their name in an upcoming flash of Gypsy Wolf!
Have a good day ~wink wink~
~~~~
Gypsy Wolf
"Can I tell you your future, sir?" Branwen barely suppressed the illicit suggestion forming on her lips of what she hoped that future would entail.
Naughty, yet beautiful pictures of what they could, and would do together, flashed up at her from the crystal soothsayer's orb she palmed between both hands. Death, though he may be, she'd bet the release, he could offer her body, would put to shame all of the other bărbaţi, men, she'd ever made love with.
"Watch out, Eddy."
A stunning young woman moved into the tent, running a hand down his arm and bouncing a hip against his. Accompanying her was a group of gigglers all about the same age. They were flashy in that daddy's money to the rescue kind of way.
"Gillia," the warning in Deaths voice shot through Branwen like lightening, warming all of her nooks and crannies.
"Don't be a bore, Eddy-kins." Sidling into the chair at the table this, Gillia, leaned forward and tapped her long nail against the, now quiet, orb. "I want my reading."