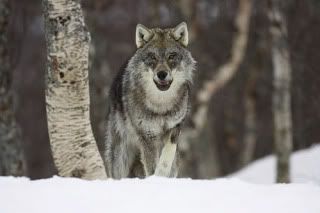 Pronoun, pronoun, who's got the pronoun...
It's amazing to me how littered with pronouns my rough drafts get with hims, hers, and he's, she's. When I try to cut back on the pronouns up front I end up with a draft overflowing with names...lol
It's a good thing we edit, and have kick ass CP's and editors! Anyone else have the pronoun problem? If so, have you found a good way of catching it up front rather than waiting for the edit phase of a story? I'd love to know... :)
~~~
Gypsy Wolf
Edmund couldn't decide if it was the gypsy's beauty or her scent that intrigued him more. Her hair was a lovely black, reminiscent of a raven's wing and her eyes were a perfect green—akin to the meat of the sweet kiwi he longed to feed past her full lower lip. Her skin was smooth and pale and her nose was just a bit of a thing, nothing like the aged crow he'd been expecting.
"Tigan,
gypsy
? Are you the gypsy wolf ?" Her scent was that of a pup, lacking its first change, only less. It was as if her body had yet to decide if it would ever change. She was a paradox in their world and could not be trusted.
"Yes, I am the seer."
Her husky whisper slid down his spine and grabbed him by the balls. His wolf paced, pushing at his skin, reaching out to rub itself against the warmth standing before him. Edmund growled, filling the small tent and sending this diminutive gypsy wolf stumbling backwards.
This woman could be his mate, if only he didn't have to kill her.
~~~~~~~
Have a great weekend!