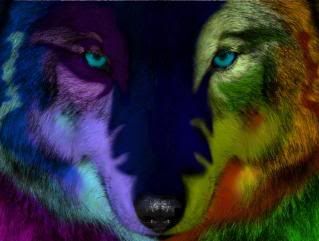 "No…no, thanks…no, the pimple cleared up fine…ah, really? Is that legal? Wait…no, no thank you. I've got to…yes, thank you again, but I really…needtogobye." Nick dropped the new and quite expensive piece of technology to the ground and squashed it beneath the heal of his rattlesnake boots. "Good riddance." A new phone number would probably have been cheaper, but the suggestive, salacious and some morally questionable things he'd heard through it in the last week had soiled the cell phone but good.
Nick ran a hand through his hair, wishing he'd remembered to contain the waves with a sturdy leather tie. His week had been hellacious from the get-go and even now, TGIF was more like SWIF - So What, It's Friday. Time was his enemy this week and she'd left him sadly lacking in his pursuit of the sexy alpha bitch who'd cost him a top of the line cell phone. The long hours spent dealing with the staff had left him cranky as hell.
Vicki ~Ms. Etiquette~ Griswald had run off for three months of fun in Alaska with the new mail boy. What was the deal with the male minks, all the females, no matter what kind of animal they were, loved the little shits. Now this little mink looked like he should still be wearing short pants, but HR assured him everything was on the up and up.
Leona ~look at me wrong and I'll wear your balls like a scarf~ Lane was just this side of wicked which usually meant she was hot on the trail of a new story. She was hell on wheels when it came to a lead and she always came through with a story so he'd cut her some slack. Besides, she was the least of his worries.
Ace reporter, White Fang Kent, was spending an inordinate amount of time with one Kitty ~complainer~ Collins lately, but had yet to turn in a story… Let's hope his story didn't revolve around the 'case of stupid' the obit guys had been playing with when they'd posted Miss Kitty's picture in the newly named Roadkill section of the paper. Nick had taken the crew to the basement, thusly, and given them an 'up one side and down the other' ~alpha style~ over that smooth move - they could all now give him an acceptable definition of freedom of speech.
Nick scooped up the remains of his pricy toy and tossed them into the trash outside of the Guts and Butts office. He needed to do something about the opening on the sports beat. Moony was the man for the job, always had been, but his recent jaunt down juvenile street had given Nick no choice but to cut him loose. Maybe he should throw his brother Leona's way and see if she could straighten the rangy wolf out. If she could, he'd bring Moony back in a heartbeat, plus it would be just plain fun to watch his brother twist at the end of Leona's rope. Yep, Moony was lucky to have him as a brother.
"…And the crowd goes wild as Ziva Wilk aces yet another serve."
Nick couldn't help but smile as he made his way down the hallway, past his office and bee lining for the personals desk. He and the saucy little alpha had a match to finish, one she clearly thought she had in the bag with her little stunt, but she was about to get the surprise of her life. This alpha doesn't lose…