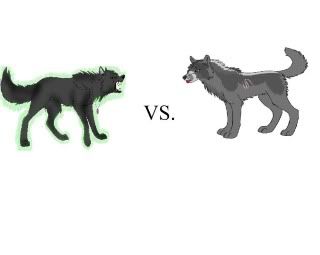 Yes, I'm back again with more from the Guts and Butts Gazette. Ziva and Nick stepped into the light, or dark of the bar with a flash of alphaness. Here are a couple of wolves who like to play rough and each like to win. Have a great Friday!
~~~~~~~~~~~~~~~~~~~~~~~~~~~~~~~~~~~~~~~~~~~~~~
How, by all that is sacred to the great Lupa, did she get stuck with personals duty? Last night, in between bottles of beer, pretzels and the occasional grope, she'd been sure that Nick's suggestion of reviewing and approving all of the incoming hook-up requests for the Guts and Butts Gazette had been a joke. Yet, here she sat, among piles of mail, all of the following variety...
* Single, Dapple, Bitch looking for sex only. Those not into kink - need not apply.
* Almost single, Midnight black, Male wolf looking for other males to live out interesting fantasies.
* Lonely, Beta male looking for an alpha to love and adore.
She'd been a good bitch lately, looking for score only with the unmated crowd, not scaring the natives too much and most certainly not abusing her power as an alpha. And look where that had gotten her.
Females were so seldom alpha's, at least in her family, so she'd kept herself on the DL and was hoping to find her mate soon. Problem was all of the beta males left her dry, literally, and even kinda turned her stomach. Who wanted a mate who would tuck his tail between his legs every time she got aggressive.
Ziva wanted a mate who could stand their own against her. One who could make her work for her prize and hey sometimes he could even win. Ziva, it seemed, wanted another alpha of her very own. But first, she had a score to settle with her sneaky editor...
*Single, snarfy, male wolf with big patches of grey fur and an ingrown pimple on his ass, looking for long lasting relationship with a whiny, needy mate. Applicants please call Nick at 567-951-wolf.
Perfect...he may have won the first game by setting her up with the worst job at the Guts and Butts Gazette, but she'd just taken the set. The match however, was still up in the air.