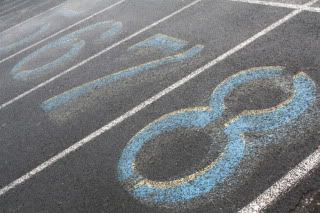 Ten…
Yeah, that's all it would take, ten minutes before his zesty little Zeva stormed in to give him hell about taking a date to Devon's ball.
"Ten tops," Nick snarked, making his way to his desk.
Nine…
He was still patting himself on the back for goading her into that bet over the game of pool. If she'd won, her prize would have been to use him to increase her alpha status among the pack. Damn, he could scarcely imagine what that task would have included. Quite possibly a dog collar around his throat and scrot and a long walk through the compound…yeah, like he'd ever let that happen.
Eight…
Nope. No submissiveness from him. Nick sank back in the supple leather desk chair and let his mind wander. Unless, of course, they were playing on his turf, which included the two of them locked behind, closed doors with him holding the only key. Yep, he could play her bitch as long as she repaid him in kind.
Seven…
Hell, maybe he wanted to put any kind of playing at the bottom of the "to do" list for a while. It wasn't as if he didn't have an extremely full plate right now, seriously, the last two times White Fang had stopped by his office, he'd been dangerously close to violating his own desk.
Six…
…with a dry hump here and a dry hump there, here a hump, there a hump everywhere a hump hump…Editor McMahon needed to get a life…eieio!
Five…
Where the hell was she? He was starting to get a bit loopy waiting. With everyone at the paper hating on him, the moments spent toying with Zeva, Nick considered refreshing and some of the most blindingly happy of his day. Some would consider him sick, he knew, but his actions were necessary for keeping his cover.
Four…
"Damn, stubborn woman…" Nick flicked the now broken pen into the trash just before the ink started to dribble out. Pain drilled into his temples even as his right eye throbbed. Here he was counting down the minutes, waiting on a woman…a stubborn, irritating, engaging, sexy as hell woman who had him tied up in knots. "Scat!" His time should be spent digging up the dirt on his employees and finding the mole.
Three…
"You say something, bossman?" Prudence Penelope Jorgensson, his administrative assistant and shifter of undetermined orgin, stuck her head inside his office. She had the ears of a bat this one, but was as quiet as a cat on the prowl. She was always at the ready for him when he needed her, before he'd needed her most of the time.
"Yeah, pull up my cell phone provider and get me Roxann's number," Nick barked, loud enough for most of the office to hear…especially the little hellion down the hall.
Two…
"Ya don't gotta yell, boss man."
Damn right he'd yell. Zeva needed to get her sweet ass in gear and schlep it into his office, riled up over his choice in date. No more desk disco for this alpha, tonight the only two people dancing would be he and his captivating Zeva.
"Penny!"
One…
"Geez, I'm right here with your number."
Nick grabbed the post-it out of her hand and listened for the sound of heels tap tapping down the hall to stop his call.
"You know you're lucky we're alone in the office, boss man, or everyone would know how hard up for some action you are..."
"Yeah, yeah…what?" Alone in the office, what the hell? "Penny…"
His assistant turned back toward him at the door, displeasure alive and well across her face. "Stop calling me Penny, boss man. We've talked about this."
"Bah, what did you just say?"
"Stop call…"
"No, before that." The thing he had to have misunderstood.
"Oh, no one heard your demands for female companionship phone numbers?"
He was going to lose his mind in a matter of moments. He could feel it welling up inside. "Where is everyone?" Or, just Zeva. Where the hell was Zeva?
"At home, getting ready for the big bash." The twinkle in Penny's eye was disheartening. "Did you hear the good news? Zeva scored a last minute date with Dante." Her sigh burned at his brain. "She's such a lucky, bitch."
Nick was shaking; a full body rattle that left him green-eyed and red-faced as he listened to Penny laugh all the way down the hall. So that's how she wanted to play it, huh. Well fine by him.
As he rang up Miz Roxann, he made a mental note of the punishment he'd dole out to his naughty little Zeva. She'd be hard pressed to sit down for a week by the time he was through.