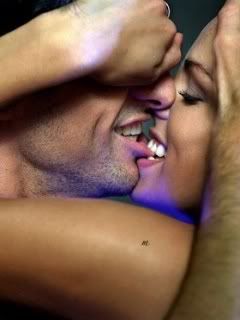 "Freedom! Sweet, sweet freedom," Penelope mumbled as she pushed her way through the hoards of people disembarking from their respective planes. She was so thoroughly disgusted with the level of incompetence she'd just suffered through at the hands of this airline, that the thought of actually getting back on a plane anytime soon turned her stomach. Spilt wine, thank the gods it was white, on her cheerful yellow frock. Possible broken toes and a disastrous rip in the purple leather of her lovely boots, from when said wine bottle was dropped on her foot, and a near concussion from a fellow passenger's carry-on, which she was sure, must have been loaded down with something wholly inappropriate for an airplane flight. "First class, my ass."
Worse still was Webster, call me 'Tex', something or other, sitting next to her, and for hours on end regaled her with his sexual prowess. Honestly, the man resembled a weasel in every way and expected her to believe he had to beat the ladies off…please. She'd tried to let him down nicely at first, but to no avail. Before they'd landed she'd put it to him straight with a no nonsense "shut the heck up" but still he continued. Once they were fully on the ground, she'd beat a hasty retreat and raced off the plane, but by the smell of his bathed in cologne he was not far behind.
"Pru'dance," Weasel boy's deliberate mispronunciation of her name, as he hollered at her from across the terminal, sent frizzles of anger and disgust up her spine. "Hey Pru'dance."
"Oh buzzards breath," Penelope moaned, as a group of tourists boxed her in. She needed a way out of this and quick. Note to self, sign up for those self-defense classes you keep meaning to take.
A streak of blue, a dark and gorgeous blue belonging to an equally, if not more gorgeous man, passed by her. He too appeared to be slowed by the tourists and families headed for the door, and thankfully so, because he had exactly what she needed—six foot something of obvious muscle and no lovely lady on his arm. With Weasel boy getting closer, she made a spur of the moment decision. She elbowed her way through the crush of people, grabbed a hold of his buttery, and oh gasp nearly orgasmic, leather coat; turned him around and threw herself into his arms.
"Hello Lover, you almost missed me," She said loudly enough for Webster "Tex" weasel boy to hear before she laid upon this dazzling display of testosterone the sexiest kiss in her arsenal—tongue definitely included!