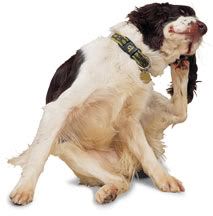 Rafe slid into the POS he picked up at the airport in Billings and held his finger under his nose until he adjusted to the stink in the seat beside him.
"Took you long enough," Tark grumbled, scratching anywhere he could reach. "Shit, you're supposed to keep me out of trouble like that, man."
"Actually, my instructions were to 'fix this mess.'" He pinned the dipshit with a glare that had scared the piss out of many of his other clients. "So that gives me quite a bit of leeway."
"Dude, come on, Mr. C would be pissed if something happened to me and you know it." Scratch – scratch.
"He'd give me a big fat bonus and move on."
"That's harsh." Itchy barked, "I'm his number one seller."
"No, you're not." Rafe said as he started the car. "That honor goes to a dumb llama in San Diego."
"Nah ah, I out sold that sweater fodder last month."
Rafe smirked as Tark's scratching moved lower and became hard enough to risk permanent injury to little Tark and the Tarkettes. "What's wrong?" Though he already knew. Reetha must have used her little vile of shifter itch — better known as fleas — on the sleazy coyote.
"I itch, man, bad."
"I see."
"No,
lawyer
man, you don't…aaaah, shit this itches!"
"Stop scratching and stay on your side of the car." As it was, Rafe was already scratching an itch under the collar of his expensive silk shirt. "Dammit, Reetha," He murmured.
"That bitch, I think she gave me fleas!"
Rafe slammed on the brakes, sending the weak-assed, FUBAR of an individual headlong into the dash of the car.
"Aaiyyeee!"
"You were saying?"
"Yu bok ma nos, ucker."
"Slick roads." Rafe hung a right at the next intersection and took the road leading into Talbot's Peak knowing exactly where he needed to go.
##
"Whah ah eee?"
Rafe stopped at the door in the back alley, climbed out of the car and walked around to the passenger's side. He opened the door and pulled the whiny, flea infested drug dealer out by the scruff of his neck. "Come on."
"Auch, whah ah eee?"
The vet building in Talbot's Peak had recently been renovated to include a desk at the back door for all the shifters in need of services who may not want to be seen getting fixed up rather than toughing out whatever ailed them. His contact here in town kept him in the know even when Burgess could not.
"Well, hello there, good-looking." The backdoor receptionist smelled like prey to Rafe, which meant she was probably an adrenaline junkie bunny.
"Mated."
"Of course you are, shoot. Okay, what does this mess need?"
"Aa, he ice u itch!"
"He needs a flea dip and to have the nose fixed…maybe with lots of tape."
"Wha, nuu, assho!"
Two oxen shifters came to escort FUBAR to the shower area and Rafe couldn't help but smirk. Those two would get the job done and no doubt it would include a couple of stiff bristled brushes and a fair amount of skin loss. "How long before I can pick him back up?"
"Give us three hours at least," the bunny schmoozed. "And here…"
Rafe looked at the bottle of flea dip shampoo and back at the bunny.
"It will save you a trip to the pet store. I could, you know, wash your back…or something." She winked as she twirled the bottle.
"Thanks," he said as he grabbed the bottle. "But no."
Rafe left the vet and pulled out his phone.
FLEAS, REALLY? YOU OWE ME, MATE. I'M AT THE TALBOT'S PEAK INN, ROOM 202. RIGHT NEXT DOOR AS IT WERE AND I NEED SOMEONE TO WASH MY BACK. 30 MINUTES.
Rafe sent the text, knowing she wouldn't come and it made him smile. He adored her hard ass exterior more because he knew the beauty of her mushy insides…
DO YOU HAVE ROCKS FOR BRAINS?
FRAG YOU!


DO YOU REALLY NEED HELP…NO!
AND NO BUNNY SMELLS EITHER! I'LL EAT THEM IF I SMELL IT…I WILL.
…and her wild emotional texting habit.
EAT THEM, HUH, THAT COULD BE FUN… he responded

GRRR…LEAVE ME ALONE!
~~~
Huh, I wonder if Reetha will eventually share her little shifter itch with her two adorable nephews and just who they might use it on? :D
So the cars packed up, my iPod's full of driving tunes and I'm getting ready to haul it to my next stop on my
Candlelight Book Promo's
blog tour. Today's stop is
Clutter Your Kindle
, something I greatly enjoy doing! Stop by and say hi and find your next sexy read. :)
Have a great weekend!
Serena