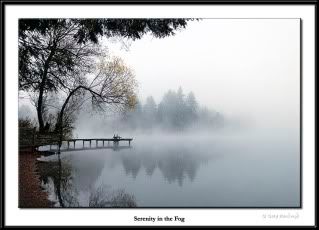 Location, Location, Location. One of the cool things about writing paranormal is world building. Would you agree? I mean because shapeshifters, vampires, demons and the like are figments of a writers fertile mind, we can put them into any world we want.
I got to thinking about world building as I wrote yesterday. The scene I'm working on involves my heroes(yep, that would be plural) chasing down my heroine through the woods at the edge of the lake. As I'm typing away I realize I have one hero making his way down a large rocky hill to get to the heroine.
This stopped me in my tracks.
I know the area I loosely based my story on and trust me there are no rocky hills there. LOL My second thought was who cares...this is my world and it can be whatever I want it to be! Thus, the Minnesota north woods now has a lake with a rocky shoreline of pretty good size. :)
But how big of a change is too big?
Maybe your demons are terrified of chickens, or your vampires thrive on sunshine but the moon is their enemy. Or maybe it's jungle cats who live in the Minnesota north woods. A pride of three hundred or so jaguar shifters hiding among the humans through below zero winters and barely seventy degree summers. I hope they don't revolt on me. :)
I don't think there is too big of a change, I mean that's the name of the game right..."world" building, not "exactly like the world is right down to the placement of each and every gas station" building. What fun would that be?
No, I'd rather read about interesting worlds and the unique characters in them. One being
Curses Were Strange Beasts
by our very own Savanna Kougar currently located in the
Dorchester text novel contest
. Pop over and take a peek at the story, it's wonderful.
Psst, ~behind the hand whisper~ you can vote on it too while you're there.
Another great example of world building is at the text novel contest as well, Gem Sivad's
Cat Nip
. A shapeshifter story set in the old west! Very cool, check that out as well.
So where is the coolest place you've placed your paranormal creatures? Or, what unique trait did you give your characters? Have you taken any world building classes you would encourage others to take? Do you have a story in the text novel contest...share, share! My inquiring mind is dying to know!
Have a great weekend