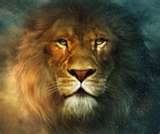 1. Learn to cook: Your grandma may have said, a way to a mans heart is through his stomach, well that was never more true than when it comes to shifters. The animal inside loves to eat. Focus on your proteins, meats work the best especially when only lightly seared.
2. Know your scents: Animals have a fantastic sense of smell and they love to use it. So when attempting to attract your very own shifter, think sex. A touch of pheromone will go a long way to impress.
3. Dress to impress: Here's your chance to wave the red flag so to speak. Think showgirl on the inside with a sexy set of unmentionables and polished perfection on the outside with an perfectly pressed outfit that just begs to be rumpled. Your shifter won't be able to resist.
4. Say no: Once you've caught the elusive beasts attention, remember to use this simple one syllable word. No. It may seem counter productive to say no once you've snared him/her, but if you're looking for something permanent, this will help. The animal inside does not like to be thwarted. A no is like a double dog dare. ;)
5. Run: By now, if you've followed each of the above steps, you should be dealing with a randy and willing shifter. Yay you! But if you want to seal the deal in an unforgettable way, run. Channel your inner prey and hey, send me a thank you card in the morning!
Rawr...
How about you, any thoughts on how to attract your very own shifter? Let us know.
Have a great weekend