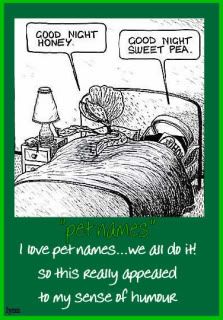 So, pet names, do you love them or do they make you want to rip your eardrums out?
Me, I love them. I use them in both real life and in my writing. In my current WIP, Rick, my alpha extraordinaire, calls the heroine a kitten and I kid you not, every time I hear him say it I get weak in the knees.
Check it out...
Rick's fingers sunk deep, loosening the elastic band holding her hair hostage while adjusting the angle of her head for the deepening of his kiss.
"Still not enough, kitten, I need more of your soft, pink lips. First these…" He emphasized his point with soft gentle kisses to each lip. "…then the other."
Oh yeah, Rick has given me some yes, sir moments indeed with his use of pet names. ;)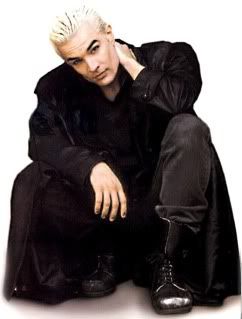 Another user of the pet name that never failed to curl my toes was Spike. Whenever he rambled on with the use of 'pet' I was a goner. That little "Hello, Pet." done in an English accent, was just too delish!
So tell me, do you have a favorite pet name? Do any of your characters have a pet name they brought with them from the land of newly born, and if so, what are they?
Have a great Friday!