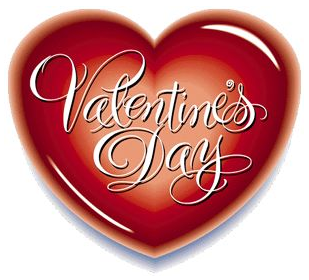 Valentine Peep Show Gone Wild
By Angelina O'vmerci
Sources say Dante's Interspecies Pleasure Club was the place to be on Valentine's Day Eve. Sources say the normally quiet and dignified peep shows in the Glass House Gallery turned wild when wolves crashed the party. One bystander was quoted as saying "the sound of breaking glass was hideously loud, but the howling and growling, now that was from a hungry wolf…only not hungry for food if ya knows what I am saying…"
Other patrons spoke of Dante's anger at the "unruly, can't admit the truth mutt" causing problems for his bitch, while another claims they pulled the offending wolf out by his tail, half transformed and screaming some nonsense about rulers and wooden desks.
Who was this wolfman? None of the party goers knows for sure and when Dante was questioned all he had to say was this… "Distemper. That boy needs to get his shots."
We may never know the identity of the wild wolf, but in this reporter's opinion, he's bound to be carrying with him one heck of a stick of wood!
~~~~~~~~~~~~~
Ms. Etiquette Reporting From Alaska
Good Hearts Day to my readers and fans. I've been away longer than anticipated. Before you ask if I'm returning any time soon. Well, that decision remains to be made.
Here's what I've learned:
1) Distance and time do make the heart grow fonder.
2) Going it alone isn't as much fun as submitting and letting two handsome jocks take the lead.
3) Twice the pleasure, twice the fun when there are two instead of one
4) Pain and pleasure mix well when combined in the right quantities.
So Gents and Ladies, widen your horizons. Tell your lover your fave fantasies and see what pleasure you can dream up. You might be surprised how content your heart's contentment is.
And if a few more join up along the way, pleasure multiplied is pleasure increased.
Till next time,
Tory Griswold
Ms. Etiquette and Hunks
~~~~~~~~~~~~~
From the desk of The Love Wolfess
Happy Valentine's Day Howls to You
As I pen this special heart's day column, my shapeshifter dear ones, our life-nourishing sun descends in a blaze of jowl-licking color behind the darkening mountaintops. There is also a shade of pink that can only be described as Neon Valentine Pink coloring the far horizon.
Is it a good omen? Perhaps, Gypsy Red Wolf knows that answer.
Instead of answering your questions today, I will be offering a solution for those of you who are feeling lonely -- those of you who are experiencing heartache.
In the tradition of Lupercalia, our Wolfen Celebration of Fertility and Love, there will be a lottery mating party at the Interspecies Pleasure Club.
From sundown to sunrise on Monday, Valentine's Day, come enjoy the Roman-style ballroom. The lottery will begin at midnight and private rooms are guaranteed should you desire.
A sumptuous feast will be served, along with the wine or drink of your choice. Roman fun and games will also ensue. Several different bands will be playing throughout the night. And, wild dancing and howling is encouraged, as always.
While togas are not required, remember, they are easily shed should you joyfully succumb to carnal desires, or want to shift for a run through the forest, and engage in that 'other' primal mating experience.
~~~
For further details contact:

Venus de Moon

, the party coordinator.
~~~
Sozchy signing off...
Sexcitations, good, good love vibrations to All...
And, just for you, here's a little poem that found it's way out of my heart.
~ HAPPY VALENTINE'S DAY ~
Even though we are mountains apart
May the passionate howls of my heart
Slide down on silvery moonbeams
And wildly spin your midnight dreams
In favor of my frenzied fierce pursuit.
I would forever be your protecting brute.
Run by my side in forest moonbeams
Let me see your desires, your dreams
As we roll, play, and relentlessly mate.
Lonely for you, I howl demands to fate.
~~~~~~~~~~~~~
Guts & Butts Gazette, volume 2011-2-14
Police Blotter
2/10 - Noxious odor. Police received multiple complaints from building behind Java Joe's Coffee Shop regarding a noxious smell. Investigating officers found one Lexor Luthor passed out over a Bunsen burner. Mr. Luthor was highly combative once he regained consciousness and exhibited signs of delusion. He was released into the custody of a female claiming to be his caretaker.
2/11 - vandalism. Police received a call of a vehicle being vandalized. Investigating officers found "You Cheeting How" written on shoe polish on the windshield of the complainant's vehicle in the parking lot of the Pleasure Club. Police were able to gather enough information to make an arrest of the complainant's ex-husband, whom they found passed out behind the wheel of his own vehicle on the other side of the parking lot. The complainant declined to file charges.
2/12 - Burglary in progress. Police received a silent alarm call from Kat's Party Supplies. By the time police arrived on sceen, the perpetrator(s) had already left. The store proprietor confirmed that the only thing taken was a case of red crepe paper stringers, a case of white crepe paper stringers, and three cases of silly string.
2/13 - vandalism, criminal mischief. Police received several calls of a high-schoolers vandalizing homes. Police did catch several suspects in the act of papering the home of a this year's home coming queen in red and white crepe paper. When confronted, the unruly teens proceeded to deploy the silly string at the officers. In all, seven minors were arrested for vandalism, criminal mischief, simple assault and, because they were found in possession of items stolen the day before, burglary. They were all released into the custody of their mothers.
2/14 - public intoxication, lewd behavior. Police received several call beginning about six am of individuals "acting drunk" and wandering the down town business district in various states of undress. It was discovered that all of these individuals had stopped at Java Joe's Coffee Shop. After considerable effort, in which two deputies became ill, the store was closed and the proprietress taken into custody. No charges have been filed pending further investigation.
Maggie's V-Day Dish
Good morning, puppies and kittens, it's le jour d'amour, the day of love, and romance is in the air! Did you all get your flowers and candy and fish and fresh kills from your loved ones? Got those scented candles ready? Let's see who's nuzzling up to whom –
Is it moi, or has the tiger population in Talbot's Peak taken a sudden jump? Especially that big white fellow with the delicious Russian accent. He seems to favor that woodsy biker hangout. Might there be someone there who's caught his lovely blue eyes? A red-headed dancer, perhaps?
Our resident eligible millionaire, Brand, may be off the market, alas. He's been spotted squiring a certain razor-penned reporter around town, and it looks like it's serious. The cat and the bat? Stranger things have happened.
As for you, Devon, you can't hide from these eyes. I've seen you and your escort. Still chasing the cat-tail, eh? You naughty boy. Does Daddy know?
Speaking of naughty boys, there's a new shutterbug in town who seems to have a fondness for male-tail. Is it a darkroom or a closet you're hiding in, darling?
A personal word to a certain newspaper editor: oak is not the wood of love. Seriously, dear, you could do with a new desk.
What's this about peep shows at that woodsy biker bar? With male performers? Note to self: must visit soon, with quarters.
That's all for the love-fest, darlings. I'm off to my own tryst with my sexy beau. Hugs, licks and kisses, and toodles!
~~~~~~~~~~~~~