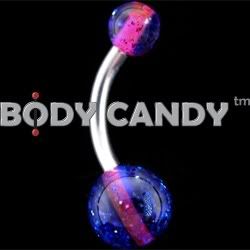 "Nicolas McMahon, this is not fair!" Ziva growled through the walkie talkie, stomping around the squeaky planks of wood that made up hers and Nick's wrap around deck. "All I have is a pair of binoculars."
"We need a scout, Z…"
"From the safety of my own home? How am I supposed to provide scouting services from here…"
"It's a mammoth, so you should have a pretty good view of it from there."
"Yeah, a view.
Phfft
." She waved her hand in a frustrated fit before pleading her case. "I should be there, Nick. Not here, safely ensconced away from the battle."
"Ziva, you're…"
"You have my sister, mother and for Lupa's sake, my flaky, lovey dovey aunt on the front lines, while the alpha, me, scouts from a distance?!"
"You have a much more important job, love,"
"
Right
, and what's more important than kicking mammoth ass and protecting our town,
grrr
?"
"Protecting our child."
Ziva nearly dropped the walkie in her hand at Nick's softly spoken words. She looked down at her baby pooched tummy and hunched her shoulders, taking on a worlds worth of guilt. She'd forgotten. She'd forgotten she was preggers, that there was a little life growing inside her that needed protecting, not stress from some hunt and battle…
"You didn't forget being pregnant, Ziva."
"How did you know what I was thinking?" She asked, startled that he could know her thoughts so completely.
"I know you, sweetheart. You would never forget. You are, however, still an alpha and are feeling so much more like yourself this trimester that it would be impossible for you not to want to take part in the action."
"Really?"
"Yes, really. Now take heart, because Dante let me know that Ewan and his team have this under control and we probably won't even be needed in the long run. We're back-up or the cheerleading squad, whichever is needed most."
Ziva sat in her favorite chaise lounge, the spunk suddenly gone from her, in the aftermath of Nick's words. She felt a huge cry coming on, thanks to her surge of hormones, but didn't want to worry her mate anymore, so she did what she usually did and teased him. "Hmmm, Nick as a cheerleader, you know, I could make that work."
"Don't even think about it, Ziva."
"Oh, I'm thinking…,"
~~~
Meanwhile in Vegas…
"NO!" Erol stormed.
"Yes." Karma insisted.
"What's wrong with it?" Greely questioned?
"You have too much skin showing, Fair One. Go change."
"She looks gorgeous, Slimy. Back off."
"All my bits and pieces are covered, Erol. I'm only showing my tummy."
"Yeah, it'll make it easier when she gets the belly ring." Karma snickered.
"No way in hell, humpback! No one will touch my woman."
"Enough!" Greely barked, grabbing her purse and wrap. "Let's go, first stop, the piercer." The look she threw Erol was enough to shrivel even a mammoths balls.
~~~
Odd picture, I know. It doesn't quite fit the first part of the blog, but Greely wanted to show off the belly ring she's thinking about getting. :)
Have a great weekend everyone!
Serena